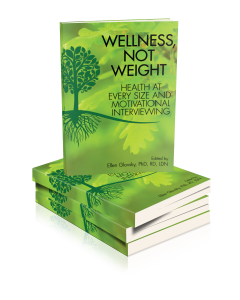 Part One explores the three basic concepts of the book, the argument for a focus on wellness rather than body weight, the Health at Every Size paradigm, and Motivational Interviewing.
Part Two discusses the science behind these approaches offering more detailed background information for professionals and academics. Included in this section are articles which offer clear, cogent explanations of potential risks and failures in a weight-centered approach to health. Discussions of the risks of a weight-centered methodology are also included. Disordered eating and body image issues are featured topics.
Part Three assists health care professionals in communicating a non-diet approach to clients and patients. A discussion of the use of Motivational Interviewing techniques with a non-diet approach is also introduced.
A few of the noted author-contributors include:
"Weight, Health and Culture:  Exposing the Myth, Exploring the Realities" by Jon Robison, PhD, MS
"Biomedical Rationale for a Wellness Approach to Obesity" by Paul Ernsberger, PhD
"Health Risks Associated with Weight Cycling" by Dharini M. Bhammar, PhD, MBBS and Glenn A. Gaesser, PhD
"A Non-Diet Approach for Use with Athletes" by Paula Quatromoni, PhD, RD, LDN and Mary Ellen Bingham, MS, RD, CSSD, CDN
"Integrating Motivational Interviewing and the Non-Diet Approach" by Molly Kellogg, RD,  LCSW
"Principles of Attuned Eating" by Judith Matz, LCSW and Ellen Frankel, LCSW
"How To Break the Eat-Repent-Repeat Cycle" by Michelle May, MD
Place your order for the book here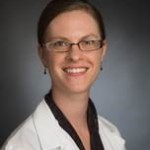 Stephanie D. Meyers, RD
www.SMyers@Partners.org
"After teaching an undergraduate nutrition counseling course for seven years I FINALLY have a textbook I can justify having students purchase!  Your book is the only one of its kind that comprehensively introduces the concepts and skills we NEED future healthcare professionals, especially in the field of nutrition, to embody.  Thank you for inviting AWARENESS to the table!
The first section exploring mindful eating, intuitive eating, attuned eating and conscious eating is the best overview I have seen on these topics.  It is so wise to present these approaches side by side as it helps the reader grasp nuances and appreciate differences.
The section on Motivational Interviewing is a consummate, practical guide that offers straight forward "put-it-into-practice" tools for both students and seasoned clinicians alike.  I found the Figures with "sample sentences" to be supremely helpful.  I feel inspired as a clinician to read the way in which you present the skills for collaborative work with our clients.  You have such a gift in the way you help us appreciate both the "big picture" and simultaneously drill down to the precise way in which we can communicate to foster the style of counseling that truly promotes lasting behavior change.
Lastly, Wellness, Not Weight is the only textbook I have ever seen that emphasizes the work of promoting behavior change is a brilliant, dynamic process between collaborative partners.  Thank you for bringing forth what should be the go-to text for anyone who wishes to impact people's lives in the dimension of meaningful behavior change.   I forgot who said, "Your client may forget what you tell them, but they will never forget how you make them feel."  In my opinion, Wellness, Not Weight is THE book that will help clinicians achieve this mark."
---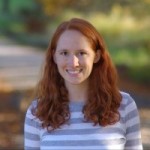 Read Lauren Fowler's RDN full review here on her blog, Mindful Meals.
"..I was thrilled when I had the chance to read the new book – Wellness, not Weight by Ellen Glovsky, PhD, RD, LDN. I had the opportunity to take a Motivational Interviewing workshop with Ellen last year, which is the approach I take when counseling patients or clients. When you are involved in brainstorming your goals, you are more likely to achieve them compared to if I were to tell you exactly what to do."
---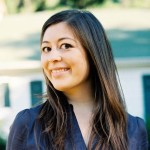 Michaela Ballmann, MS RD CLT
Founder, Wholify
www.wholify.com @wholify
"Wellness, Not Weight: Health at Every Size and Motivational Interviewing, edited by Ellen Glovsky PhD, RD, LDN, should be required reading for anyone who works with individuals who struggle with weight and eating.  As those of us in the nutrition field well know, nutrition therapy which is focused mainly on instruction, often doesn't result in long term change for clients who suffer from any type of disordered eating, or anyone who focuses on achieving the "ideal body weight".
The non-diet approach to wellness, which is presented throughout this book, is like a breath of fresh air for both the client and therapist or nutritionist, and such a more positive and welcome approach to helping clients move themselves toward change.
The patient-centered concept of Motivational Interviewing, in which the client chooses the timing, direction, and method of change is clearly illustrated throughout, with practical advice and examples.  Although good MI skills clearly take time and practice to develop, the advice and examples presented in each chapter of this book provide an excellent starting point for anyone who wishes to partner with their client to help move them toward better health."
---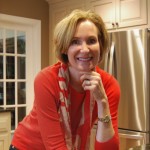 Anne Danahy MS RD LDN  is the author of Craving Something Healthy (http://cravingsomethinghealthy.com). She is also an RD at Harvard Vanguard Medical Associates, and writes for their blog.
"With expert input from authorities in nutrition, psychology and research, this compendium of articles on Health At Every Size and Motivational Interviewing is exhaustive, enlightening, and inspiring. Edited by Ellen Glovsky, PhD, RD, LDN, Wellness, Not Weight confronts the traditional approach to health and weight, and with a surplus of evidence and experience, advocates for a non-diet approach that encompasses mindfulness and eating that is attuned, intuitive, competent, instinctive, and self-led. Problems with current assessments of health, weight stigma, disordered eating, and body esteem all have their solution through this revolutionary way of relating to diet. I highly recommend this book not just for dietitians, but for all health professionals so that our work can bring our clients closer to genuine health and peace with food."
---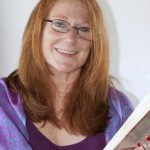 Dr. DEAH SCHWARTZ  is the co-author of the "LEFTOVERS Workbook/DVD set." In addition to being a co-author and original cast member of "LEFTOVERS: THE UPS AND DOWNS OF A COMPULSIVE EATER," she is the author of the syndicated blog, Tasty Morsels, with the hope it will provide assistance in defining one's own standard of beauty and finding ways to make peace with one's body. – See more at: http://www.drdeah.com/about/
"Wellness, not Weight:  Health at Every Size and Motivational Interviewing is a 21 chapter book with contributions from some of the most prominent authors and clinicians in the areas of HAES, giving up dieting, and choosing Size Acceptance over self-hate. Beginning with a piece by Marsha Hudnall, RD, on the importance of a non-diet approach to eating and a body positive approach to self-care and wrapping up with Dr. Jon Robison's list of 10 tangible things you can do right now to improve your well-being and any concerns you may have about health as it relates to weight, this book effectively explains the science, facts, and history of HAES. The book also brings the reader into the politics of when and why the demands for women to be thinner came about. You'll also find chapters from Paul Ernsberger, Lucy Aphramor, Linda Bacon, Dharini Bhammar and Glenn Gaesser concisely challenging the assumptions that are too frequently made about the causal relationship between weight, disease, and weight cycling." Read review here. Will open in PDF format.
---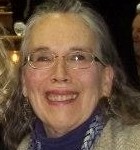 Sally Van Cise, RN has a Masters Degree in Public Health Nutrition, and a Masters of Education in Exercise Science. Currently she works full time as a Registered Dietitian for the Saginaw Chippewa Indian Tribe in Mt Pleasant, Michigan. You can find her canoeing http://canoereflections.com/index.htm
"Wellness, Not Weight: Health At Every Size and Motivational Interviewing is a text for all dietitians and health professionals working in the weight loss field with functional and dysfunctional eaters as well as eating disorder clientele.  This text is very appropriate for those interested in learning, better utilizing and/or instructing a course regarding the many aspects of the non-diet and Health At Every Size (HAES) approaches, including Motivational Interviewing (MI) techniques.  An ED colleague with whom I shared the chapter titles and authors, stated "You will be well educated if you read the entire book!" Read more of Sally Van Cise 's review (will open in PDF format)
---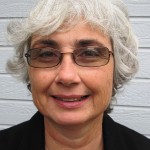 Mary Lane-Carlson, EdD, MPH, RD, CDE
Nutrition Health Educatorr
"This book certainly will add to the discussion about weight management.
Ellen Glovsky's new book Wellness, Not Weight: Health at Every Size and Motivational Interviewing is an excellent guide in reviewing the concept of HAES, Healthy at Every Size.  With today's emphasis on Body Mass Index (BMI) and weight management, this book is a refreshing discussion on what counts in life—HEALTH.
The book is divided into three segments emphasizing a mindful "non-diet " approach to eating; weight , health, and culture: exposing the myth, exploring the realities, and the basics of motivational interviewing. Each of the 21 segments is written by an expert in the field and has an abundance of references.
This book is an excellent choice for the health practitioner or student working in or with an interest in weight management.  A lay person would also benefit from reading the book by understanding the controversies surrounding the current paradigm of weight management."
---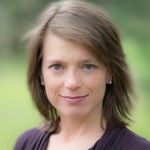 Carrie Dennett is a Graduate Student in Public Health Nutrition & Dietetics, University of Washington and a Seattle Times Nutrition Columnist
www.nutritionbycarrie.com
www.facebook.com/NutritionByCarrie
 @CarrieDennett
"Wellness, Not Weight is a well-written, content-rich introduction to three vitally important topics. Integrating mindful eating, motivational interviewing and Health at Every Size into one volume makes perfect sense, and this book flows beautifully from broad theoretical overview to science-based supporting details to real-world ideas for putting these ideas into practice with clients. Wellness, Not Weight does not try to be the be-all, end-all source on these topics, but it lays a substantive, well rounded and inspiring foundation, then offers robust resource lists that make it easy for readers to explore further.
Each chapter was written by experts with hands-on experience in these topics by way of research, teaching, clinical practice or all of the above. As such, this book was immensely useful to be as a nutrition and dietetics student and will continue to be a valuable resource as a registered dietitian nutritionist. A must read for nutrition and health professionals who work with patient/client populations that struggle with obesity, eating disorders or chronic dieting and for students of nutrition and dietetics."
---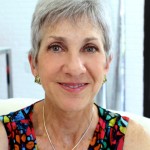 Susan Burke March, MS, RDN, LD/N, CDE
Chief Nutritionist, eDiets.com
"Ellen tells a fascinating story – of a journey from a time when she was a knowledgeable but ineffective clinician, through her personal story of discovering a better away to help her patients.  Motivational Interviewing is the technique, and as a user and now a trainer in MI, she's produced an eminently practical and useful book.
The dialogs that Ellen uses to describe the components of MI resonate in my head – read them aloud, because they do help to "train" you brain to recognize your clients' change talk – and practice the responses as written – they are incredibly useful scenarios for clinicians to refer to repeatedly when helping clients work toward positive behavioral changes.  I enjoyed her writing style and use of metaphors to illustrate the process.  "MI is like ballroom dancing – as a collaborator or partner, you have a much better chance or guiding the client in the direction of positive change".
I gained valuable insights from the research presented about how health isn't solely dependent on weight.  Although abdominal obesity has been shown to increase risk for disease, this book offers a solid plethora of peer-reviewed studies that confirm how exercise is a critical to health, and can in fact improve some conditions regardless of weight loss.  Weight is just one number on the scale, and research presented reinforces the knowledge that weight is not a representation of someone's health.  You can be "normal" weight, and be unhealthy – and you can be "overweight" and malnourished.  Overweight people may be fit –  but may need help refining their food choices without being made to feel that they're somehow not successful because they don't see the weight on the scale change.    Helping clients to feel empowered about their choices is, I believe, the best predictor of change.  Using motivational interviewing techniques to support your patients and clients in understanding their own thoughts and feelings about their health is essential – and this book is a useful source of practical instruction, resources, and research."
---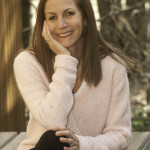 Jean Fain
Harvard Medical School
Cambridge Health Alliance
www.jeanfain.com
"Ellen Glovsky's marvelous "Wellness, Not Weight" is a must-read for any and all healthcare providers interested in truly helping their clients with the range of food and body issues. I would have saved my clients and myself untold frustration if I'd learned the invaluable lessons contained in these pages at the outset of my career rather than via trial and error over the course of it. Fortunately, Ellen has not only learned from her own rich experience, she had the wisdom to blend three effective approaches in their own right — Motivational Interviewing, Health at Every Size and a non-diet approach — into one. In short, read this book. You'll be so very glad you did!"
---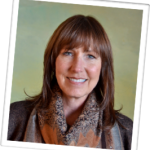 Camerin Ross, MA
www.CamerinRoss.com
As a Licensed Am I Hungry?® Facilitator, Camerin introduces women and men to intuitive (mindful) eating and joyful exercise basics. As clients practice their new skills, they build a healthy relationship with food and a satisfying new relationship with their weight and body for a lifetime! Visit Camerin'sMindful Spaces Blog for tips and techniques that support intuitive (mindful) eating.
This is an excellent text to use in a group setting to introduce, learn about and discuss HAES® and MI. Well-researched, well-written and grounded in science. Readers will get the history and background of the non-diet/HAES® movement and solid MI techniques. Thank you all for the great book!
---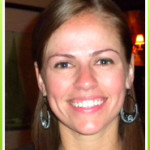 Shauna DelPrete
Shauna's Website
I am so happy I was able to read "Wellness, Not Weight" by Ellen Glovsky. I work as a dietitian in the retail setting and I am always confronted with people looking to lose weight. I know the secret to better eating is a focus on wellness rather than a number on the scale. Those clients with the most success are those who embrace eating for health instead of weight loss.
This book provided me with a great overview of how we wound up so concerned with weight and why it is important to switch to a health approach. What I enjoyed most was learning more about Motivational Interviewing and the Health at Every Size (HAES) approach. I appreciated learning the language to work with clients to bring about positive change. MI and HAES approaches are two powerful tools to have in my dietitian toolkit.
"Wellness, Not Weight" will be kept on my shelf as I continue the ongoing process of fine tuning my counseling skills. I would recommend this book to anyone who wants to help their clients motivate themselve to make positive health changes.