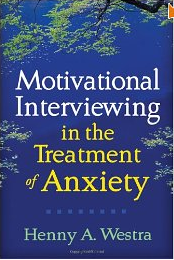 Motivational Interviewing in the Treatment of Anxiety
by Henny A. Westra PhD
This practical book provides effective strategies for helping therapy clients with anxiety resolve ambivalence and increase their intrinsic motivation for change. The author shows how to infuse the spirit and methods of motivational interviewing (MI) into cognitive-behavioral therapy or any other anxiety-focused treatment. She describes specific ways to use MI as a pretreatment intervention or integrate it throughout the course of therapy whenever motivational impasses occur. Vivid clinical material–including a chapter-length case example of a client presenting with anxiety and depression–enhances the utility of this accessible guide.
Purchase on Amazon here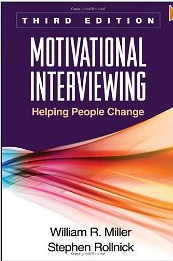 The new book by Miller and Rollnick, the "founding fathers" of MI, is called Motivational Interviewing: Helping People Change.  This is an updated version of the 2002 text on
Miller and Rollnick have created a new paradigm for MI.  They now present the "four processes" used in the approach, engaging, focusing, evoking and planning.  The idea is that these prMI, but it is more than just a textbook.
ocesses are overarching concepts that guide the clinician in using MI, and with these the specific listening and behavior change techniques are used.
This book is very readable, and instructive with many case examples and explanations of the concepts in very clear language.  I find Miller and Rollnick's work to be a real joy to read!
Motivational Interviewing: Helping People Change, 3rd ed, Guilford Press, 2012.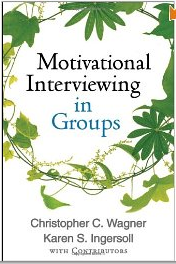 The newest in the series on Motivational Interviewing by Guilford Press is "Motivational Interviewing In Groups", by Chris Wagner and Karen Ingersoll.  I am frequently asked if MI can be used in groups, and if so, how to use it.  This book offers the most comprehensive material on the subject to date.  It begins with a discussion of how using MI in groups vs with individuals varies, and goes on to discuss the techniques from MI that work best, and how to structure the group.  The second section of the book discusses applications of MI in various types of groups, including groups for weight management, for adolescents, and for chronic health conditions.
I highly recommend this book to anyone who works to foster health behavior change in others!
Click to purchase on Amazon here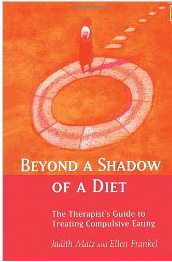 Beyond a Shadow of a Diet, by Judith Matz and Ellen Frankel:
The Therapists Guide to Treating Compulsive Eating
This book is a wonderful manual for those of us who work with clients who have problems with food.  Matz and Frankel do a masterful job of outlining an effective approach.  They also encourage therapists to examine their own issues with food and body image, so that their uninformed or even unhealthy attitudes are not imposed upon their clients.  Because issues with food and body image are rampant in our culture, it's not unusual for therapists and others to have biases they aren't aware of.  For example, the therapist might believe that fat or overweight people are automatically unhealthy.  Nothing could be further from the truth!  Professionals are encouraged to examine these attitudes and take a neutral stance with their clients.
Purchase on Amazon here
The Woman Upstairs by Claire Messud
I really enjoyed reading this engaging novel about a 40ish woman, Nora Eldridge, who works as a school teacher. She has been an anonymous "woman upstairs", doing everything a "good girl" should do, including helping others and being attentive to her widowed, elderly father.  She is starting to feel very angry that all of the dreams she had when she was younger, of having a husband and family and being a famous artist are not coming true.  The novel is about a new relationship Nora develops with a family visiting from Lebanon, and how they take advantage of her and her emotional neediness.  This novel is well written and engaging, and I recommend it highly.
Click to purchase on Amazon here.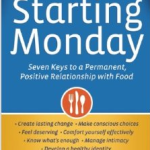 Starting Monday: Seven Keys to a Permanent, Positive Relationship with Food by Karen Koenig, LCSW, M.Ed
This book provides information and support to people struggling with food issues.  Koenig offers a way to create lasting change in one's relationship with food, while providing support for what can feel like a real struggle with food.  This book offers a way to identify and resolve inner conflicts, and free oneself from using food to calm difficult emotions. The seven keys to creating a positive relationship with food are clear and straight forward.  I highly recommend this book!
Click to order on Amazon here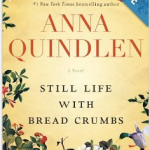 Still Life With Bread Crumbs
 by Anna Quindlen
I just love this author's novels.  They are often about women's lives, relationships and work.  This is my favorite topic!  Her latest novel is no exception.  It is the story of a woman photographer in middle age (60! My age group) and her journey to find new meaning and relationships in this new chapter of her life.  This was a thoroughly enjoyable read!
To purchase this book on Amazon click here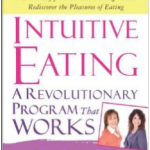 Intuitive Eating
A Revolutionary Program That Works
by Evelyn Tribole and Elyse Resch
This book is one of the original works on the subject of eating intuitively, instead of by the instructions of a diet.  I really recommend this book to anyone who wants a layperson's, popular description of how it works, and why it works better than dieting.  My favorite part is the idea of the "food police"!