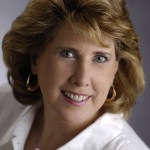 I was recently featured, along with my book Wellness, Not Weight, in the A Weigh Out Members' Circle ; an online community for people  who are looking for skills and tools to overcome emotional and binge eating. A Weigh Out promotes an end to emotional eating and weight  obsession. You can listen to the full interview here, replayed with permission of Founder and Coach Ellen Shuman.
In this interview, Ellen and I discussed the many aspects of Health At Every Size (HAES) and a Non-Diet approach, both of which can help you make peace with food.
A Taste of Motivational Interviewing
Click image to download the webinar and slides
To purchase the book, "Wellness Not Weight: Health At Every Size and Motivational Interviewing" please click here. Join me on Facebook for book discussion here Join me on Facebook on my Training With Dr. Ellen page here
Listen to a teleclass hosted by Business Woman's Coach, Jean Caton.

  How I Turned Motivational Interviewing Training into a Business: The Business of Changing Behavior
Click on the title above.
Double-Sided Reflection
A double-sided reflection is a great way of expressing ambivalence to your client.  It's a short summary of both sides of the ambivalence.  It's basically "You feel two ways about this. On one hand you feel__________and on the other hand you feel____________". Using the example in the article in this newsletter, you might say to ES, "On one hand you find it hard to make good choices about your food and test, but on the other hand, your family is very important and you want to be healthy to be there for them."  See my short video about this here!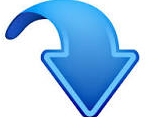 Click on my image below